Influencer Marketing: how to choose the ideal influencer for your brand
By Lara Cocco, January 11, 2022
As a consumer, have you ever made a purchasing decision based on the opinion of an influencer? Chances are that the answer is yes. A survey by Inmar Intelligence, in partnership with Social Media Today, found that 84% of respondents have bought a particular product after an influencer's recommendation.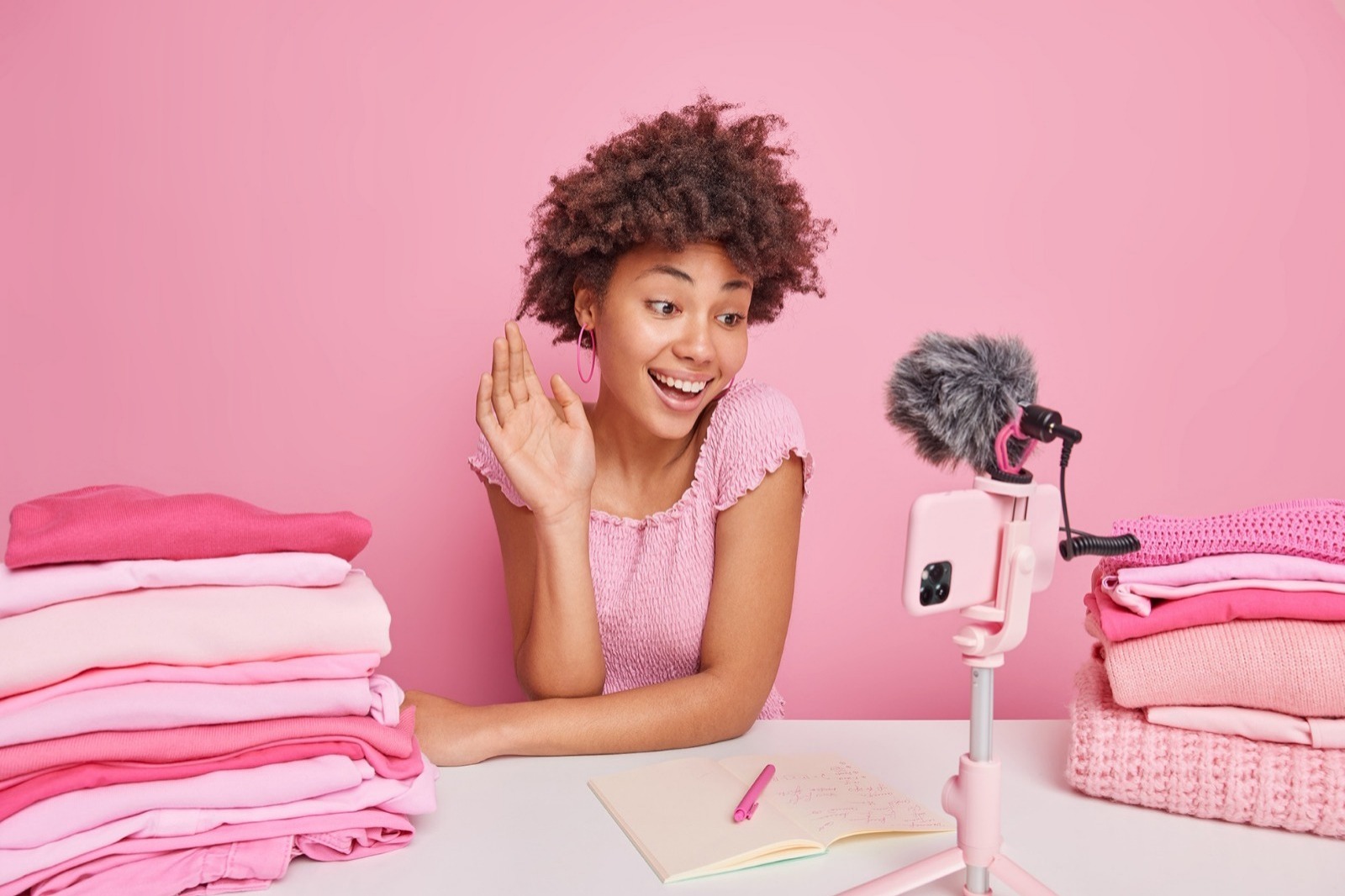 According to PQ Media, digital and alternative advertising methods grew by 12.6% during 2021, whilst traditional media did not keep up with this increase, growing by only 3.3%. Patrick Quinn, CEO of PQ Media, notes "double-digit growth in streaming audio and video advertising, digital video game advertising, digital product placement, social media advertising and influencer marketing, amongst others". As major pillars of advertising growth this year, Influencers become major players in the market. From the point of view of consumers, these figures bring a new aspect to advertising: the humanization of the brand, representing a more intimate and real relationship with the product.
In this context, part of influencers became reference as reliable information sources when delivering valuable content to their followers. The role of this professional as a leading voice for his or her audience is something that inspires the feeling of community in these groups, uniting a series of people around a specific theme. The great value of influencers is in this relationship of closeness and trust that they create with their followers.

This consistent image of certain influencers presents the perfect opportunity to solidify the image of brands that fit the audience's interest niche. Yet, according to the survey mentioned above, only 33% of respondent marketers consider influencer marketing to be an important or extremely important factor for their business. Considering that 65% of respondents follow influencers to learn about new products, 54% to consume product and service reviews, 44% to get discounts, offers and promotions, and 41% for inspiration, wouldn't marketers be wasting a great opportunity to leverage their sales?
We believe so. Despite the difficulty in measuring the results of sales on behalf of influencers, considering that 30% of respondents to the Inmar survey say that one of the difficulties in maintaining actions with influencers is the fact that there is no standardization of data measurement. Data obtained from consumers already reveal that they are, in fact, influenced to consume products recommended by people that they consider trustworthy.
This is where common mistakes exist: Choosing the right influencer for a certain brand. After some controversies, in which a bad choice of influencers generates boycotts for the brand and puts its social responsibility in check. It's crucial to understand which factors to take into account when choosing an influencer to be part of your brand's message.
Here are some important tips:

Look for influencers that fit your niche:

It's essential to look at your influencer's context and see if it fits with your brand. Think about it, a fashion niche influencer is unlikely to be able to establish a genuine connection with a tech brand, so the action is probably not as effective as this professional's audience may not be as interested in what you have to offer. It's important to choose an influencer who has domain in your niche so that your audience has a real interest in the content.
Review profile content:

Social media is much more than breathtaking photos and model poses! In addition to the interesting images, what does this influencer deliver in their content? Is there information, knowledge, and insights in this profile? It is very common for some influencers to have millions of followers and no actual content. Thus, it is essential to find professionals who are truly dedicated to delivering valuable content to your audience, connecting your brand to your audience through engaging storytelling.
Know the audience of this profile:

More than just analyzing the number of followers of a profile, it's important to dig deeper into your audience and find out more information: gender, age, demographics and, most importantly, the rate of engagement. Measuring engagement is essential! Does this influencer really interest his followers? Is he or she creating an exchange with their followers? Do they have a community in their profile or just passive viewers? It is essential to take this research beyond the superficial.
Follow the history of this influencer:

It is important to analyze the way this influencer behaves towards their audience. Are the values of the influencer in line with your brand values? Is the influencer's behavior consistent with the brand's actions? It is essential to consider how this professional has behaved in the past and how these actions impacted their present. It is best to stay away from influencers involved in controversies that could lead to a boycott of your brand.
There are numerous strategies that can and should be considered when choosing an influencer. Often, the right influencer for your brand is not the one with millions of followers, but the micro influencer that has authority in its niche, creates engaging content, and is able to add value to their followers. When choosing an influencer, be rigorous: think of it as an extension of your brand!
Do you want to continue the conversation or are you looking for help finding the ideal influencers for your brand or campaign? Get in touch with us and we can help you.